How many ways can I take "treasures from the sea" and make home decor/art out of them?  Oh, let me count the ways...I simply LOVE decorating with natural materials, especially something found by the sea.
So for years I have admired framed sea fans like this one in black...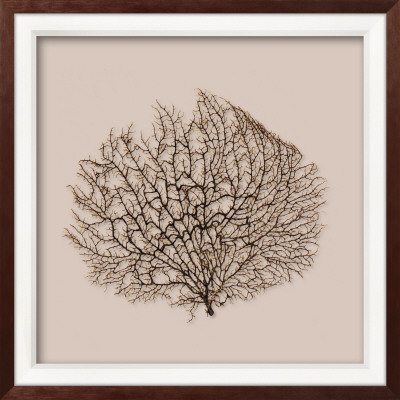 Or these in coral...
or these in light blue...aren't they pretty grouped together?
Or...be still my heart...WHITE ones!
Until recently, I thought these little pretties were completely out of my price range, (I have seen them cost hundreds of dollars each) but then I met my new friend, Cyndy, over at The Creativity Exchange, who has a fabulous tutorial for how to make these yourself!  Check it out.
Now my wheels are REALLY turning and I can't wait to try this project, so I will let you know how it turns out!  Thanks Cyndy...